G'day,
I'm Jessica.
I do (and

love

) People & Talent Ops.
TL;DR
Professional people person.
I've worked in People, Culture, and Talent across industries, companies, continents, and verticals. I'm driven and ambitious, starting my career in a traditional HRBP graduate position in Australia, now working in London in the dynamic start-up scene as an advisor to early-stage start-ups and scale-ups. I am also pursuing a Senior-Status LLB at University of Law, Bloomsbury to give legal counsel to the same businesses I have loved working in since 2014.
I am passionate about people and culture and still have a lot to learn (don't we all!), so I'm always striving to go above and beyond my day to day role to learn, and you'll regularly see me at conferences and events around London and the UK.
I am proud to call myself an alumnus UK Tech Track #1, Google Ventures portfolio business, Wonderbly.
Never a shrinking violet, I've presented at European and International events on how to positively influence culture, strategise your HR function, improve your sourcing strategy, leverage your ATS and HRIS, improve employee engagement in (and using) the UK tech sector, improve candidate experience, and generally be a kick-a$$ HR manager.

I spend extra-curricular time working with others in the UK tech industry towards improving employee engagement; building my network of UK startups and platforms, and working with their founders to improve our team's lives. Some of the companies I work with now or have worked with in the past, are Sanctus.io, Sunlight.is, CharlieHR, and Lever.
Nice and simple: I love what I do and I love talking about what I do, so let's meet for a coffee and chat peeps.
Education
aka I've got skills, they're multiplyin'
​
University of Law, Bloomsbury
LLB Laws (Hons) 1st Class Honours (Exp)
​
University of Queensland, Australia
BJ Journalism & Communication
CIPD Post graduate Diploma
Level 5 Graduate Certificate CIPD Level 5 Human Resource Management
Extra-curricular
Founder of Velociposse, Women's Track Cycling Team. I founded England's first all-women track cycling team! Now I am, well and truly, one spoke in a 50-woman-multi-disciplinary-wheel as they dominate the London cycling scene.
And, obviously, heaps more…
Ik kan een beetje Nederlands spreken, public speaking, video games, board games (I am making my own tech based board game, ask me about it!), comedy and satire, animal welfare, public speaking, blogging, scrolling Reddit and Product Hunt obsessively.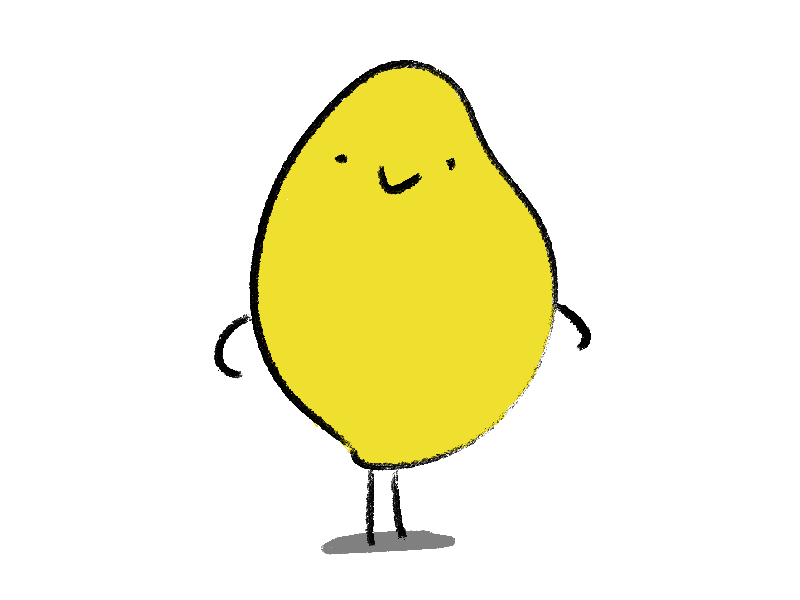 Experience Overview
​
Current: Law Student at University of Law, Bloomsbury Final Exams May 2021
Employment, EU, Public, Contract, Tort, Criminal and Common Law Method & Ethics. First-class honours.
Nominated and elected Class Representative in the Student Association.
​
Executive Advisor; People, Culture, Talent
Being People, London | Amsterdam | Brisbane February 2016 - Today!
Over the years I have, at times, helped start-up and scale-up founding and executive teams, focussing on People, Culture, and Talent. Worked with: Aula, Allplants, Sunlight, Sanctus, Charlie HR, Balderton, Backed, Yieldify and more.
✨✨✨
​
VP People, Culture, & Talent
allplants, London April 2019 - June 2020
🌱✨Ⓑ Allplants are a B-corp creating delicious dinners to inspire more plant-based living, so people + planet thrive together. Allplants more than doubled in size in my time in the business serving on the executive team, taking it from 0 to a functioning people function with a lean team of 2. Primarily: compliance, employee relations, discipline, termination, organisational design and clarity, and business/commercial people strategy.
​
Group Head of Talent
McCann Worldgroup, London June 2018 - August 2019
McCann asked me to join their UK Talent Team, heading up a function as it took on new legs.
In my years of placing (and supporting) the right people in modern and diverse environments, I've become an expert at building a People and/or Talent function from the ground up; strategy, process, and ways of working. I've strived to go above and beyond my job description in my role at McCann, creating fresh solutions to pesky hurdles as we've built from nothing to a world-class function.
​
Role Highlights
Branding, EVP, marketing, and programme for CANVAS apprenticeship scheme, a first of it's kind

Built and trained a team of talented professionals to run the Talent Team

Built and implemented bespoke documentation, interview training, and strategic roadmap for the team and business

Invited to be keynote speaker at HR Vibes, Iasi and Brasov, Romania

Invited to give a workshop on Employer Branding at Social Recruiting Days, Berlin

Implemented a

scaleable talent process

for our 200+ new hires (perm and consultant) each year
VP of People and Talent
Wonderbly, London April 2016 – June 2018
Wonderbly are proud Sunday Times Tech Track #1 2017, and a Tech Nation Future-50 company!
I was the first HR hire and a core member of the leadership team, working with management to coach them into supporting a growing business, who looks for best in class colleagues and team-members.
​
Overall, my biggest achievement has been building the function from the ground up, with little resource; I've strategised, built, and managed the People and Talent Operations team, in the company of over 100.
I've implemented a benefit-suite, values proposition and strategy, HR roadmap, training platform, HRIS & ATS, coached leadership, written and implemented a full policy overview, managed the process of becoming a Tier 2 visa sponsor, and built a bespoke yearly review programme. I've also worked hard to create an admired EVP, HR team, and then worked to share my knowledge with the London HR community, keeping my eyes outside of the building to ensure we're doing our best work inside it.
Role Highlights
Began a Head of People role, a true HR generalist role, working on the full life-cycle from onboarding to exit (and alumni!)

Trusted advisor and HRBP for management, leadership and exec team

Mentored 5 HR professionals through their first years in the field

Proud to be a point of contact for a network of HR Directors for HRD-level advisory purposes

Built and implemented a bespoke yearly review system with no budget

Invited to be keynote speaker at Lever Talent Innovation Summit in San Francisco

Invited to speak on HR systems and implementation at Uprise Festival in Amsterdam

Implemented a

scaleable onboarding process

for our 50+ new hires (perm and consultant) each year
​
​
Senior People Partner (Consultant)
Yieldify, London February 2016 – April 2016
Came onboard to consult on ATS implementation, EVP, employer branding, redundancies/org-design, recruitment, and work as a peer to Head of People in implementation of processes, policy, training, benefits, and so much more. Yieldify is a proud Tech Track Future-50, and Google Ventures company!
People Partner
Box (NYSE:BOX), London January 2015 – February 2016
This role began as a narrower-scope generalist position in pre-IPO Box, and ended as a multifaceted branding, engagement, culture and talent ambassador role. I designed and implemented training (interviewing, system, bias), coached leadership on talent attraction, and structured the Europe EVP strategy. I also personally managed ATS implementation, training, and support for Europe.
Human Capital Management
Goldman Sachs, London July 2014 – January 2015
A very hands-on, engaged role with campus and experienced team members (Strats/Quants).
2014 I moved to the UK and travelled for a few months. Including some time selling merch for Nada Surf, touring around Benelux in a van, and bungee jumping off a crane in Glasgow.
Human Resources Graduate, later Officer
BHP Billiton, Australia November 2010 – Feb 2014
HR Graduate in rotation working across every HR department in the business (from Industrial Relations to Accommodation) and then moving to a full-time role as a HR Officer/BP.